James J. Crist, Ph.D., CSAC Clinical Psychologist
I have been writing self-help books for kids since 1996. I believe strongly that when people understand the reasons behind their problems and are willing to read about how to cope with them, they will be more successful in their efforts to deal with them. Descriptions of my books are noted below. To order, click on the TITLE of each book. You can link directly to my Free Spirit Author page. Most of my books are available at Amazon. We also sell them at my office at Child & Family Counseling Center.
The Survival Guide to Making and Being Friends. (2014)
Provides numerous strategies for helping kids make friends, keep friends, and solve problems that arise in friendships.
What to Do When You're Scared & Worried (2004).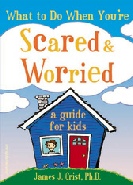 This self-help guide for kids helps them understand why people have worries and fears and how to cope with them. It also explains common anxiety disorders such as separation anxiety, phobias, and OCD.
Siblings--You're Stuck with Each Other, So Stick Together! (2010)
This book is for kids ages 7-12 and focuses on helping kids get along with their siblings. Siblings focuses on building positive sibling relationships.
What To Do When You're Cranky & Blue (2013).
This book helps kids who are feeling cranky and blue. It also explains some of the common mood disorders, including depression and bipolar disorder. This book was previously published under the title What to Do When You're Sad & Lonely.
MAD: How To Deal With Your Anger and Get Respect (2007).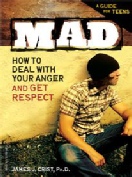 This book is for teens with anger problems. It outlines why people get angry, how brain functioning affects anger, and provides many coping strategies. As of July 2018, MAD is out of print, but used copies are available on Amazon. The Kindle edition was recently released!
ADHD--A Teenager's Guide--New and Revised (2007).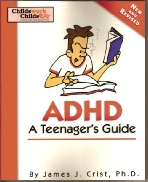 This book is written for teenagers with Attention Deficit Hyperactivity Disorder and contains information about diagnosis, treatment, medication, school/learning issues, post-high school issues, and many resources. It is published by Childswork/Childsplay.
When Someone You Love Abuses Alcohol or Drugs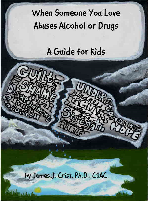 This book is for children and teens who have problems with family members such as parents, grandparents, or siblings who abuse drugs or alcohol. It explains what addiction is, how it is treated, and how to best handle your feelings as well as how to deal with the addicted relative. It is now available in an updated version on Amazon. A Kindle version is also available.
What's the Big Deal About Addictions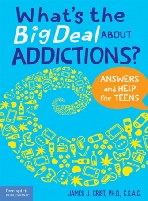 From drugs and alcohol to pervasive use of electronic devices, more teens are exhibiting addictive behaviors. What's the Big Deal About Addictions? provides teens with lecture-free, reliable, and factual information about a range of addictions, from drugs and alcohol to electronic devices, social media, and other addictive activities, such as pornography, eating, gambling, and sex, among others. You can also download the Leader's Guide for free!