James J. Crist, Ph.D., CSAC
Licensed Clinical Psychologist
Certified Substance Abuse Counselor
Hello! My home page describes my philosophy with regard to counseling and psychotherapy, the self-help books I have written, my teaching activities, and other information about my practice.
My activities as an author:
I have written seven books since 1996. I believe strongly that when people understand the reasons behind their problems and are willing to read about how to cope with them, they will be more successful in their efforts to deal with them. Descriptions of my books and links for ordering them are noted below.
ADHD--A Teenager's Guide--New and Revised. (1996) This book was re-released in a revised and updated version in 2007. It is written for teenagers with Attention Deficit Hyperactivity Disorder and contains information about diagnosis, treatment, medication, school/learning issues, post-high school issues, and many resources. It is available from Childswork/Childsplay (via the Guidance Group website) by calling 800-962-1141 or by ordering online. You may need to enter my last name Crist or the title on their site. For more information on ADHD, check out my ADHD page.
When Someone You Love Abuses Alcohol or Drugs. (2003) This book is for children and teens who have problems with family members such as parents, grandparents, or siblings who abuse drugs or alcohol. It explains what addiction is, how it is treated, and how to best handle your feelings as well as how to deal with the addicted relative. As of July 2008, this title is no longer available, though you might find it used online. I am hoping a new version will be published soon.
What to Do When You're Scared & Worried. (2004). Published by Free Spirit, this self-help guide for kids helps them understand why people have worries and fears and how to cope with them. It also explains common anxiety disorders such as separation anxiety. To order, call Free Spirit at 800-735-7323 or order online at
What To Do When You're Cranky & Blue. (2013). This book helps kids who are feeling sad or lonely. It explains why people feel sad and what you can do to make yourself feel better. It also explains some of the common mood disorders, including depression and bipolar disorder. A chapter for parents is included. This book was previously published under the title What to Do When You're Sad & Lonely. To order, call Free Spirit at 800-735-7323 or order online at
MAD: How To Deal With Your Anger and Get Respect. (2007). Also published by Free Spirit, this book is for teens with anger problems. It outlines why people get angry, how brain functioning affects anger, and provides many coping strategies for dealing with anger. To order, call Free Spirit at 800-735-7323 or order online at
www.freespirit com. The print version is being discontinued, but MAD will still be available as an eBook through Amazon and other retailers. You should find used versions on Amazon as well.
About My Clinical Practice
I am the Clinical Director of the Child and Family Counseling Center (CFCC) in Woodbridge, Virginia. For more information on CFCC, click here. I work with clients of all ages in individual, family, and couples therapy. I also conduct psychological testing, which involves administering intelligence and personality tests to clarify a person's diagnosis and make recommendations for treatment. As a Certified Substance Abuse Counselor, I also work with addictive disorders in teenagers and adults.
Therapeutic Orientation
Many people ask about my therapeutic orientation--how I think about and understand people and what approach I use in psychotherapy. I would call myself eclectic, which basically means I use a variety of approaches which include psychodynamic, family systems, and cognitive-behavioral. In plain English, I do believe that we have unconscious motivations, often based on unresolved issues we had in our families, that can prevent us from living happily. I also believe that members of a family can influence each other in ways that can cause problems. However, not all problems are caused by such factors. Sometimes, it can be as simple as thinking distorted thoughts or unknowingly reinforcing (rewarding) negative behavior that can cause problems such as depression or oppositional behavior in children.
At times, therapy alone may not be enough to resolve a problem. For instance, some kids and teens with ADHD may be so disruptive in their behavior that they are alienating people and getting into frequent trouble in school. Or they may be so unfocused that they are in danger of failing. Some people are depressed to the point that they have significant difficulty functioning on a day to day basis. Others are so anxious they rarely leave their homes. In such cases, psychiatric medication may be helpful. It is generally not my first choice and I refer only when the symptoms do not respond to therapy. I generally recommend obtaining a complete physical examination first to rule out any underlying physical problems. Thyroid problems, for instance, can cause depression. Once this is done, I refer to psychiatrists in the area that I know and trust. Renee Burdett, MD, is our medical director and she is an excellent psychiatrist. Being in the same office allows us to share information quickly and effectively.
In working with children, I believe that parents need to be closely involved. I usually meet privately with children for part of each session, and then include the parent later so that the child can share the important things we discussed. Sometimes, I will meet with the parent first, especially if the child is not an accurate reporter of the problems that are occurring. With some children, I will meet primarily with parent and child together. It all depends on what people are comfortable with and what is most helpful. As children get older, their sessions tend to be more private.
Teaching Activities
I am currently an adjunct faculty member at Argosy University at their Washington, D.C. campus. I teach in the Professional Counseling program. I have developed a website for my students which lists clinical information as well as information for therapists in general, including continuing education, book catalogs, and professional organizations. For more information, check out my Counseling Resources for Therapists.
I also give workshops on numerous topics in the community, such as ADHD, Depression, Anxiety, Bipolar Disorder, Anger Management, Parenting Skills, Asperger's Disorder, Effective Discipline Strategies, Siblings, and more. For information on upcoming talks, click here: UPCOMING TALKS. Email me for a complete list if you are interested or would like to arrange a talk.
Professional Affiliations
I am a member of the American Psychological Association, the Virginia Psychological Association, the Northern Virginia Society of Clinical Psychologists, the National Association for Alcohol and Drug Abuse Counselors, and the Virginia Association of Drug and Alcohol Counselors. I abide by their ethical principles, which are available on their websites. I am also a member of the International EMDR association, as I am trained in EMDR. I have completed the Level 1 training, but not the Level 2. I use EMDR as an adjunct to my clinical work, rather than focusing exclusively on EMDR. I do not use it often.
Mental Health Links
Go to the Child and Family Counseling Center webpage for links to some helpful mental health and other websites. Research shows that you will get more out of therapy if you are well-informed about the nature of the problem and are willing to read up on ways to cope.
You can also checkout my PARENTING PODCASTS page, based on some of the parenting lectures I give frequently to parents. Talk topics include Effective Discipline Strategies, Sibling Relationships, Anxiety, and Social Skills.
Insurance Information
I am currently a provider for the following insurance companies: CIGNA (both HMO and PPO), Anthem BC/BS Federal, Anthem BC/BS Virginia, and Anthem Healthkeepers. I am a provider for Tricare Standard (CHAMPUS), but am not a Tricare Prime provider. This means if you have Tricare Prime, you would need to pay for services in full and file the insurance receipt I will give you to Tricare for them to reimburse you. If you can get a referral from your PCM, they may reimburse you at a higher rate. However, they can also decline to authorize continued therapy.
Please note that I am not a provider for CareFirst, Magellan, United Healthcare, MAMSI, Optimum Choice, Great West , Kaiser,Medicare, Medicaid, or Aetna. If you have out-of-network benefits, you may be able to get reimbursed by your insurance company, though this does not apply to Care First. If you want to use your CareFirst insurance, contact Psychological Life Skills and Associates at 703-490-0336.
Contact Information
Address: 13649 Office Place, Suite 102, Woodbridge, Virginia 22192.
Phone: (703) 670-5738, Extension 12. (My availability for new patients is updated on my voicemail.)
Fax: (703) 670-8213 If you "like" my professional Facebook page, you
will receive periodic postings on mental health
issues.
E-mail: DrJCrist@aol.com.
Most recent revision: 10-21-14 You are visitor #:
since May 2014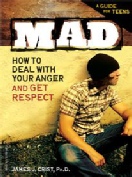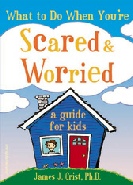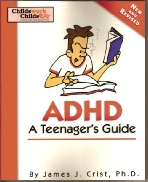 The Survival Guide to Making and Being Friends. (2014) My latest book provides numerous strategies for helping kids make friends, keep friends, and solve problems that arise in friendships. True-to-life vignettes, "what would you do?" scenarios, voluminous examples, quizzes to test learning, "Try This" assignments for practicing techniques, and advice from real kids make this an accessible life-skills handbook.